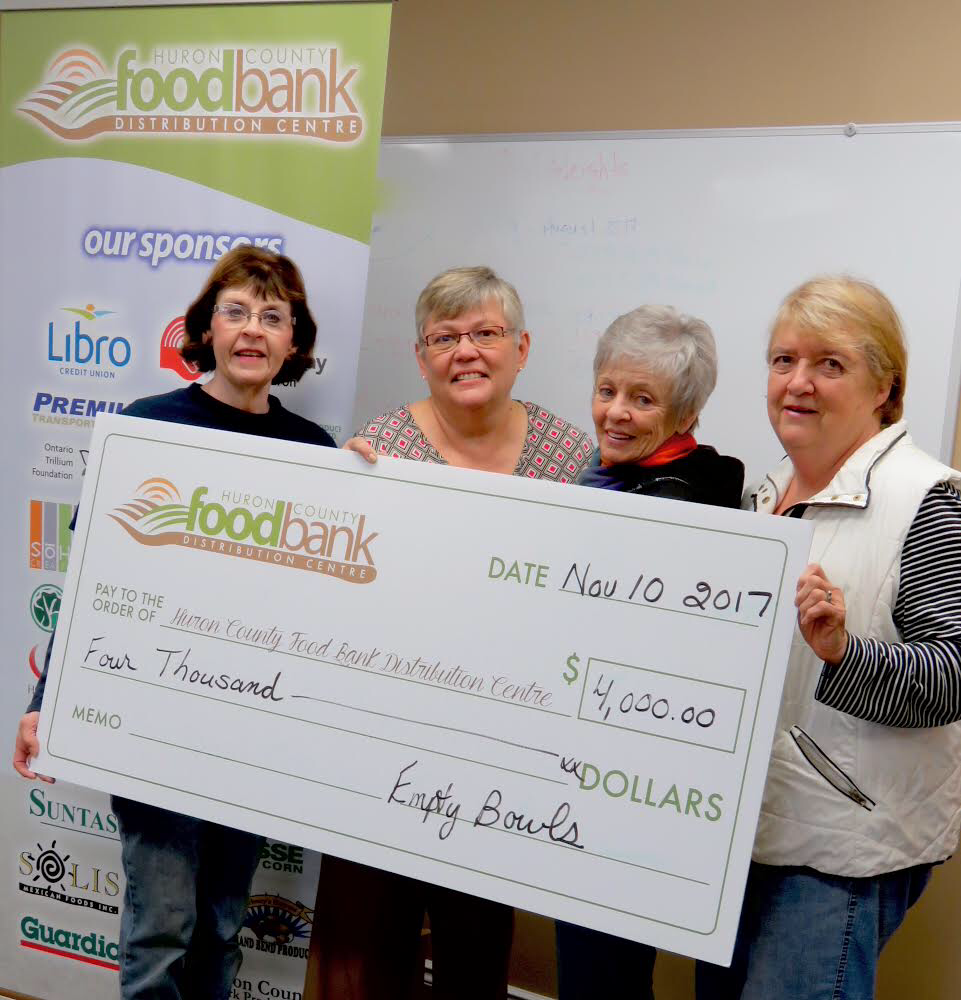 Over 150 volunteers shared their creativity to make this great success possible. Art aRound Town's Empty Bowls Committee is happy to present Huron County Food Bank Distribution Centre a cheque for $4000.
The sell out crowd at the September 14th event enjoyed selecting hand built pottery bowls, sampling wonderful soups by over 20 restaurants and groups from the area and participated with great enthusiasm in the celebrity pottery auction which also contributed greatly to this success.
Great thanks to all the soup makers, bowl makers, celebrity potters and all of the committee for this huge effort to contribute to HCFDC.
Accepting the check is Mary Ellen Zielman – Executive Director HCFDC
From committee members – Laurie Dykstra, MaryLou Hyde and Ruth Anne Merner.
Missing from photo are Bonnie Sitter and Julia Burton.