Local artist Lynn Haygarth will be instructing a workshop on Needle Felted Painting!
Start with a prefelted 'canvas' and lay pieces of wool roving on top of it. With a barbed needle we will start the dry needle felting process. Adding more layers of coloured roving we will paint a mini landscape that will be suitable for framing.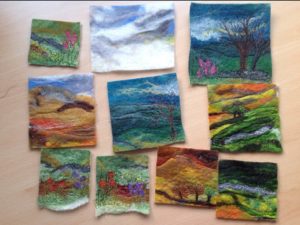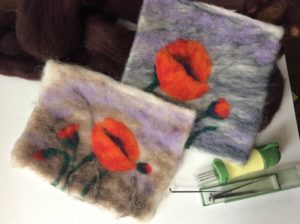 This workshop will take place Thursday, September 20, in Exeter, from 5:30 – 9:30 p.m.
There is a limit of 10 people for this workshop. So email artaroundtownx@gmail.com to register for this workshop, or any other workshops in the Express Yourself series.
Adults $60. Youth (15-22) $40. Sign up for all 4 and SAVE!
Deadline to register is August 27th! Don't miss out!