We've done it again! ArtaRoundTown and community volunteers have raised Five Thousand
Dollars to help support the Huron County Food Bank Distribution Centre. On September 5 th
there was a sold out crowd at the annual ArtaRoundTown Art Show and Soup Dinner held at
the Exeter Christian Reformed Church. A colorful exhibit by local artists greeted
everyone on their way to enjoy over twenty kinds of soups donated by local restaurants and
groups. An exciting silent auction entertained the crowd along with a great slide presentation
of area volunteers celebrating their creativity. What a remarkable community effort.
Pictured presenting the Five Thousand Dollar cheque to Mary Ellen Zielman- Executive
Director Huron County Food Bank Distribution Centre are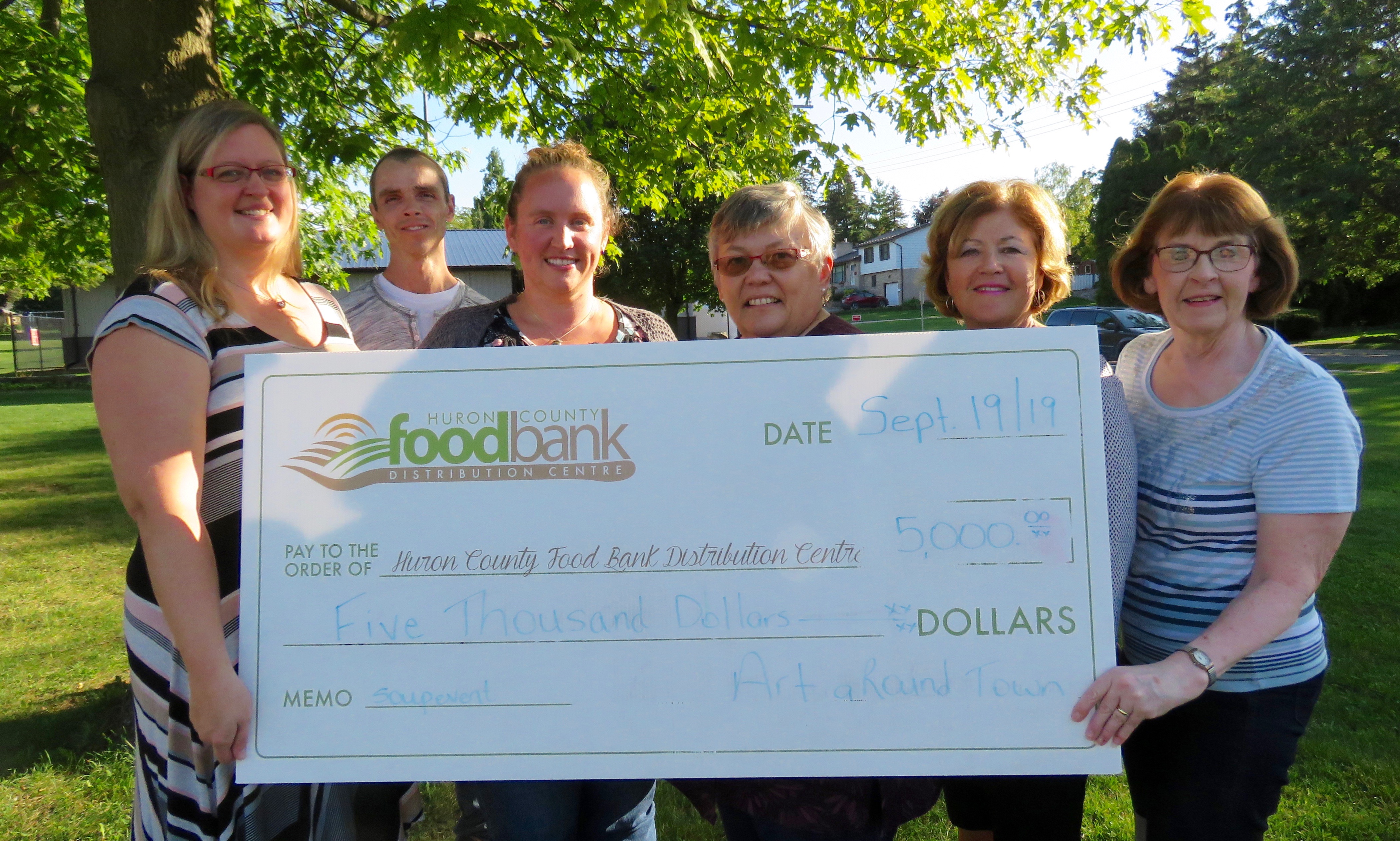 ArtaRoundTown members Jen Noakes, George Wilson, Laura Martin, Mary Ellen Zielman,
Darlene Porter and Laurie Dykstra.