Explore the fundamentals of drawing and discover the expressive qualities of pen and ink, with local artist Kelly Stevenson!
Kelly is a graduate of OCADU's Drawing & Painting program in 2012, her work embraces the use of non-linear narratives and a naïve aesthetic. She views the work as a by-product of the process; attempting to understand the world we live in, and how the proliferation of black and white viewpoints has led to the increasing dehumanization of those whose faces do not directly reflect our own.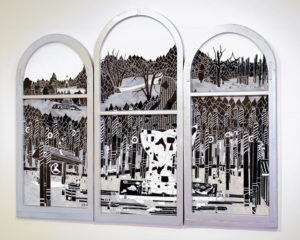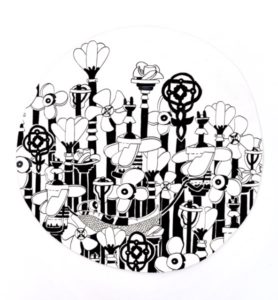 This workshop will take place Saturday, October 13, at Blyth Public Library (392 Queen St, Blyth), from 10:00 a.m. – 2:00 p.m.
There is a limit of 10 people for this workshop. So email artaroundtownx@gmail.com to register for this workshop, or any other workshops in the Express Yourself series.
Adults $60. Youth (15-22) $40. Sign up for all 4 and SAVE!
Deadline to register is August 27th! Don't miss out!