The Creative Arts Festival Overview:
The Festival is a full day Arts event.  It will consist of a variety of Creative Art Classes, an Empty Bowls Lunch event, a Youth Band Camp all at South Huron District High School followed by an evening full of Storytelling and Folk Music in McNaughton Park at the Pavillion.  This is to be a fun, stress free day where people can 'come as they are', visit with each other, and nurture a creative spirit.
There are 7 classes offered during the day plus 3 mini-classes all covering many different forms of creative art, for example: sculpture, painting, dancing. Each class will be 3 hours in length and will teach a particular technique unique to its medium.  You can choose to take one class in either the morning or the afternoon.  Or fill your day with two classes!
In between the morning and afternoon classes, an Empty Bowls Lunch of homemade soup will be served in One of A Kind pottery bowls made by local artists and volunteers. After enjoying lunch, each diner is invited to keep the bowl they used during lunch. All the proceeds from this wholesome lunch will be going toward the local Food Bank. Here are some pictures of the artist and volunteers who made the bowls! Well done everybody!  Click Here to see more pictures of The Empty Bowls building sessions.
Evening Program at the Park:  Following the afternoon classes, participants are welcome to discover Exeter's unique restaurants for supper and browse through shops and boutiques until the evening storytelling and folk music activities begin. After a full day of learning about the arts everyone will be welcomed to sit back and enjoy stories and songs by local performers in beautiful McNaughton Park at the Pavillion. Bring a blanket or a lawn chair. (Rain location will be at the High School)  Here is the Lineup for the Evening:
Musicians:
Adam Cyr & Charlie Weber
Kate Johnston & Benson Brown
Celtae Baxter
Martin Gelinas
Along with Storytellers:
Jill Haygarth
Joanna Kerr
Rick Hundey
We hope you are able to share your time with us during the cultural event and look forward to the wonderful classes being offered.
Sincerely,
 Ruth Anne Merner, Lynn Haygarth
(Art aRound Town event team)
 *free child care is available during the classes
Mini-Classes During the Festival:
– Can't take a full class?  Try one of our One Hour Mini Classes in the afternoon. They are not on the registration form but people can sign up on the spot if they wish. These classes are $10 and may have a supplies fee – see below 
1) Ceramic and Artistic Wire Tree of Life Pendant – instructor – Ruth Anne Merner – supply fee – $5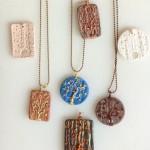 2) Pottery on the Wheel demonstration and small thrown Creation – instructor Carleen Hone – supply fee $5 – Carleen will demonstrate and then help students throw a small creation on the potter's wheel.  Limit 2 students per session.
Session Times:
#1 = 1:30 – 2:30 – Full (as of May 21) Lacoursiere Group
#2 = 2:30 – 3:30 – Full (as of May 27)  McCallum Group
#3 = 3:30 – 4:30 – full (as of May 29) Parsons Group
# 4 = 4:30 – 5:30 – full (as of May 29) Parsons Group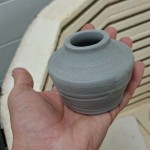 3)  Clay Slab Art with Brooke, Sherry & Katlynn.  Supply Fee $5.  Create a small art piece for the wall with some of Ms. Hone's top art students!  Limit 4 students per session . (Image of sample courtesy of etsy.com).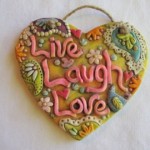 Session Times:
#1 = 1:30 – 2:30
#2 = 2:30 – 3:30
#3 = 3:30 – 4:30 – Parsons group
Festival Information, Fees, Class Descriptions and Registration Form are listed Below
Festival Date & Location

:

  Saturday, May 30, 2015 @ South Huron District High School, 92 Gidley St. E, Exeter
Fees:
Classes:   $30  per class.  Classes run in the morning from 9:00 am – 12:00 pm and in the afternoon from 1:30 pm – 4:30  (materials fees may be extra – see descriptions below). Choose 1 or 2!
Empty Bowls Lunch:  $10  Homemade Soup is served between classes (you get to keep the handmade ceramic bowl and all proceeds go to the Food Bank).
Story Tellers & Folk Music Concert in the Evening:  by Donation or Pay What You Can
**Special Price for the Entire Day:  $75 **
Class Descriptions
There are 8 Classes (4 in the morning, 4 in the afteroon – each is 3 hours long) Click on the PDF File to view the Description of the Class or  Download the Word File to your computer.
Morning Classes (Choose 1!)  9:00 am – 12:00 pm
1.  Learn the medieval art of Chainmaille Jewelry with Cherida McCullagh
2.  Belly Dance with Tamara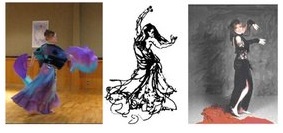 3.  Soapstone Carving with Joe Haygarth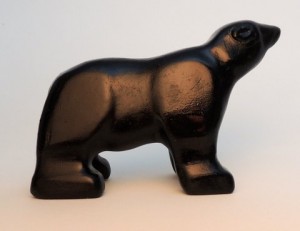 4.  Drawing with Anne Hamilton and Tristan Eeckhoff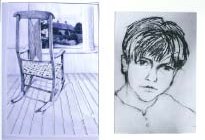 Afternoon Classes

(choose 1!)  12:30 pm – 4:30 pm
1.  Watercolour Batik Class with Lynn Haygarth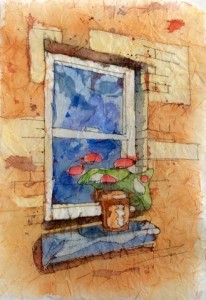 2.  Photography with David Bishop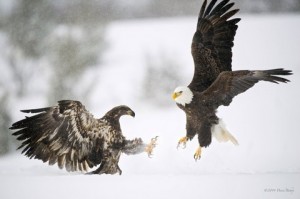 3.  Fibre Art with Cynthia McNair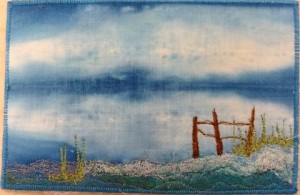 How to Register:    
Click on Link at right for the Festival Registration Form (Word File)
Choose how you would like to participate in the Creative Arts Festival.  Fill form in, save it (or print and scan it), then send it as an attachment to artaroundtownx@gmail.com or send via post to P.O. Box 353, Exeter, ON,  N0M 1S6.   If you can't open the Word file above,  try printing out the PDF file below which most computers can open.   
Feel free to email us for help if needed or Drop In on Saturday, May 30 and see if there is still space in a class!

PDF File if needed:  Festival Registration Form (PDF File)